Alchemy vs Modern Science
Dear Friends,

Dear Friends,

This is such an amazing and exciting Theme Series!!! Look below for new ordering information!!! Now you can get single audio books to stream in your audiblewisdom.com portal.  Check it out at the end!

Is Alchemy something that interests us today? You bet!!! Why? Alchemy is the way men healed in the past. And why not today? We only need to know the secrets about it, and this series of Cosmic Alchemy explains it all A-Z!!!!

You will know more than ever before why it lasted for 2000 years!!! And consider how young modern medicine is, and then think how can we just cast off the really COOL traditions.  But this series is not just old knowledge either. If you've taken my courses before, you know why I call each lecture an AUDIO BOOK!

People say there is no one that can pack more information in an Hour (they are 39-79m) than I can. Why? I speak from Inspirations, and as I am the editor of over 3500 audio books of greats like Rudolf Steiner, Stein, Wegman, people understand exactly what happens when I give out a lecture...it becomes an audio book!  My mind does it. It forms the thoughts out of the Cosmic World, and you get to experience that.

Let's continue:  Alchemy had two forms of expression: chemical, and soul expressions.  Why? The soul is healed not only by chemical responses: bathing, sunlight, nutrition, but also by the soul's conditions and these are mitigated by inner soul pressures. The main model for learning about this is that provided by Alchemy. 

We all know today the effects that come from light are far more important that previously thought. Even just a few years people didn't know enough about vitamin D to differentiate between the vitamin, and the effects due to sunlight.  But these are now so important that it is on the doctors lists for fighting Covid-19.  And the same is true for ZINC.  The roles these play in human health is along the pathway of Light and Sound, and we would be falling into the errors of science if we considered these without taking into consideration the much more powerful ingredients of the soul. 

You can ask: Does the soul really have substances? You bet it does, and our new Series of Theme Books (12 in all) contains all the information you need in order to see what you have never been told before....by anyone! 
In this forum thread I will describe some of the 12 books here, so look for the emails, and there will be oppor

When ordering please note : CLASS-PAK has to be added to your order for access to our Hall of Research located here - without Class-pak - it streams from audiblewisdom.com.  You can order all 12 audio books in the series. They can be streamed from your audio device anywhere!  If you want to try it out, perfect use, the order button below. 

FOLLOW THE LINK FOR YOUR SPECIAL PERSONAL DEAL!!!

https://audiblewisdom.com/shop/008/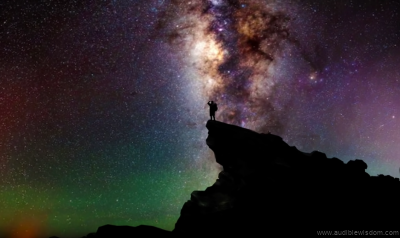 510 words