E-Book in 30 Days Plus Pro-Marketing
With MY FREE CLASS At the En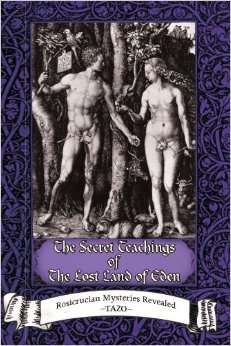 d of the 30 days you will have your BOOK

Sign Up now, and I will let you know when we will begin!
Learn Topics that attract buyers to your Book and other marketing tips from the best internet professionals.

Ensure you have financial rewards and recognition for your studies here at the School! This is a Savings Account for your future.

I began my book 45 years ago! I have best publishing tips waiting for you to learn and implement. You can be publishing within a week and getting reviews and market testing and then in the next weeks to prepare for the next -and the next -and watch your following grow and grow.

My Book the Secret Teachings of Eden
Click the Book to get your copy and read and see.

There is a need for Authors like you, to get my training in Spiritual Science. Our minds are made of invisible substances and so, we need to train in how to use the mind.

Think of all the subjects you could write on using my spiritual science to hive you thoughts that will give sparkle, life, and your spirit in your book! My spiritual science is so new, only my students have it right now! So now is the ground floor and enroll today so we can get you started!

Space is limited so ENROLL TODAY!

Once enrolled you have a YEAR to complete the course, so you can go at your own pace. Plus, the marketing you will learn is good for course creation, music marketing, or any other product or service you wish to promote in your life.

-Friend Tazo-

An argument for learning my methods of spiritual science with the goal to become a Best Selling Author!

Read More!

I would propose to train writers in my
spiritual science
and then use the 'critical thought' we apply to your work, and then '
measure
' the 'sums and angles' of errors etc. Think of a half of something, and then imagine in geometric
ratios
of every level out from the center -and these are also harmonic
ratios
in arithmetic and geometric form aggregations, or densities, and then the body which sorts the processes from the 'root' upwards, and then from the root downwards. We have corrections to make, this is a geometric progression 'outside' , or higher in number, is also a finer
measure
for the inside, now with that finer
measure
going inside, we get a 'burning' spot, a 'burn hole' (like in a glass sphere), because the
mind
doesn't yet realize it is using real substances to
measure
outside, so when a flame appears, then the person just gets caught in a trap, and 'burns out' from the inside. Now moving the sphere just a little, means the 'burn hole' is in another position, and doesn't cause an ignition, but if the person is not schooled in the substances of the
soul
, invisible as the substances are (remember
salt
is invisible in a soup), then it is only a 'matter of time' as they say, one knows, who knows, the
light
-ball (the luminous sphere of the
soul
made luminous by finding the aetheric
light
and then putting the organ there), then the concentrated rays, instead of being a great joy, and discovery, makes a fire and burns up the House of the
Soul
(the Temple). And so the ignorant, acting so wise, say - "you need to go through our rites". But whenever I queried them, they are more interested in discussing the 'external building' , as if that makes 'perfect sense', actually it makes 'no sense'! For a fact, one can truly ask: Is anyone still thinking?
Science
has dulled the
mind
because it is protecting itself. The remedy is to go through the training such as I can give.
THE <a href="https://rosenkreutz.online/mod/glossary/showentry.php?eid=3348&amp;displayformat=dictionary" title="THE NEW BOOK OF OSIRIS: knowledge" class="glossary autolink concept glossaryid16">KNOWLEDGE</a> NETWORK TEAM BUILDERS LISTENING HALL
KN1 THE KNOWLEDGE NETWORK TEAM BUILDERS LISTENING HALL

FOR TEAM BUILDERS OF THE KNOWLEDGE NETWORK

A Free Class Presentations In Teams
Special Three Month Membership The Knowledge Network of Team Creators
Share Knowledge and Invite Friends!

Add Up to 4 Friends Each Week to Renew

FREE Seven Day Trial for Your Team Selections!

Members Share Content!